Today, Dragon Readers Club learned about travel journals and got to start their own! Everyone got their own Flat Dragon to take with them during the upcoming spring break.
Miss Abbie read "Flat Stanley and the Bees" by Lori Hask­ins Houran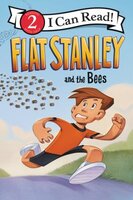 And the kids took turns reading Flat S­tan­ley and the Lost Trea­sure by Jeff Brown
They greatly enjoyed reading to each other and wished for more time!
You can print your own Flat Dragon. A small dragon, a large dragon; you choose! You can attach Flat Dragon to a popsicle stick, cardboard or even waterproof your dragon and take them swimming! To laminate your Flat Dragon, you will need to laminate or spray them with waterproofing craft spray.
Send us a photo of you and Flat Dragon, write us a letter, or tag us on social media. Flat Dragon has been all around the world! Where will Flat Dragon go next?