Dragon Readers Club is learning all about Virginia!
"Your visit to the Virginia Living Museum will be an adventure. You will be touring the whole state of Virginia in just one day! Here you will meet mammals, birds, fish, amphibians and much more. Start your journey now with the activities below to learn more about nature and the environment in Virginia. Virginia Living Museum: Games and Activities
Virginia is home to many science museums. The Science Museum of Virginia has many cool science project you can do at home online for you check out. Science Museum of Viriginia: STEM at Home
Thomas Jefferson wrote an encyclopedia. In Thomas Jefferson encyclopedia he wrote about the money he would spend, weather and everyday life. What are 5 things you would write in you're encyclopedia?
Virginia is home to the Chrysler Museum of Art. You can take a virtual tour: Virtual Tour: Chrysler Museum of Art
Virginia is one of the original 13 colonies. Many of the US presidents called Virginia home. Some of the presidents were: George Washington, Thomas Jefferson, James Madison, James Monroe, William Harris, John Tyler, Zachary Taylor, and Woodrow Wilson
.
Recommended book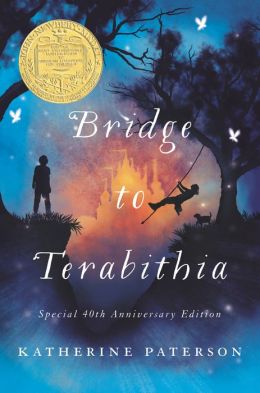 Bridge to Terabithia is our recommended book. "Bridge to Terabithia is a work of children's literature about two lonely children who create a magical forest kingdom in their imaginations. It was written by Katherine Paterson and was published in 1977 by Thomas Crowell. In 1978, it won the Newbery Medal. Paterson drew inspiration for the novel from a real event that occurred in August 1974 when her son's friend was struck dead by lightning"
Bonus book
For this state we have a bonus recommended book. It is apart of the American Girl series. Meet Felicity is, in the American girl series, its about the home front during World War two. The Donnelly Library has four books about Felicity.
Meet Felicity
Changes for Felicity
Felicity learns a lesson.
They also have Felicity's cook book where you learn how to cook dishes from World War two era.
Come on in a check them out.