by Bethany Thomas
Today in Toddler Time we read the book From Apple Trees to Cider, Please! by Felicia Sanzari Chernesky.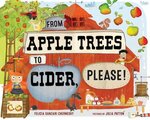 The kids learned about different apple varieties and the process of making apple cider. We enjoyed apple cider and apple sauce for snack.
We colored apples, learned about the letter A, and cut out our own apples from construction paper. The kids worked on their scissor and glue stick skills.
Other books we read included Dr. Seuss board books:
Ten Apples Up On Top and Mr. Brown Can Moo! Can You?: Dr. Seuss's Book of Wonderful Noises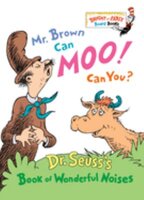 Donnelly Library has many Dr. Seuss books! The rhymes and fun words are great to read with kids. Donnelly Public Library Catalog – Dr Seuss
Toddler Time is 10am – 11am every Friday. The Library opens to all patrons at noon on Fridays; Friday mornings the little ones rule the roost.
We will not have Toddler Time the last two weeks of December.