Reading List: EPIC Tennessee
Math:  Parents if you are struggling finding educational activities turn to PBS.   Tennessee PBS has some great opportunities to help you as the educator as well as helping your child.  tn.gov
3. Science: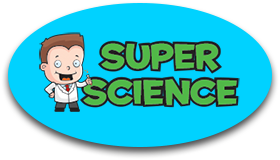 Home Experiments…   I love exploring Science. Super Science Tennessee has some great home experiences. Super Science TN
4. Art:  Tennessee is known for music from the country music out of Nashville to Memphis blues.  Perform a song and video it.  Send it to Miss Sherry for her to post on the Library's YouTube channel.  You can sing Karoke style or try an original song.  Have fun.  Music is art from the soul.
5. Writing: Songwriting
What do Garth Brooks, Trisha Yearwood, George Jones, Shania Twain, Tim McGraw, and Martina McBride have in common? They all sing great songs!
The Nashville music industry is well aware of the fact that behind every hit artist are great songs. Furthermore, most songs are not written by the artists who sing them, but by outside writers like you. Even though the general public may not know who writes the songs they listen to on the radio, the writers can make up to $500,000.00 – or even $1,000,000.00 on a smash hit. Nashville Song Service
Write a song.
Send your song to [email protected] for us to publish on our website.
6. History: Tennessee History for Kids
7. Book Pick: Tenney
I love a good American Girl Book. " When Tenney gets invited to perform solo for an audience of Music City VIPs, the pressure is on to write the song that will show what she's made of. Then she discovers that her unwritten song isn't the only thing standing in between her and her future as a musician—her own mother thinks that she's too young to perform professionally. But what if this is Tenney's only chance to make her dreams come true?"
The AG Books about Tenney are great reads.  They are perfect for music lovers.
We cannot talk about Tennessee without talking about Dolly Parton.
"When I was growing up in the hills of East Tennessee, I knew my dreams would come true. I know there are children in your community with their own dreams. They dream of becoming a doctor or an inventor or a minister. Who knows, maybe there is a little girl whose dream is to be a writer and singer.
The seeds of these dreams are often found in books and the seeds you help plant in your community can grow across the world."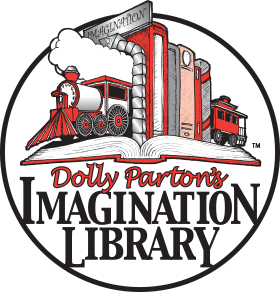 Listen to at least one story from Dolly Parton.  Trust me you won't be able to stop with just one. Stories from Dolly Parton
BONUS:
Did you know? Cotton candy and the machine that makes it were both invented ri in Tennessee back in the 1890s. A Nashville dentist (yes, a dentist) and a candymaker teamed up to concoct what they originally called "fairy floss."
The Electric Candy Machine Company, also of Nashville, bought the patent and launched cotton candy to international success during the 1904 World's Fair in St. Louis, where millions of visitors from around the world could fall in love with this sweet treat.
Cotton candy: A history of Nashville's most famous invention (tennessean.com)
Instagram: Tennessee