Today we read The Election Book: The People Pick the President.
Several presidents have been born in Ohio, and it's been said that whichever candidate wins Ohio wins the election.
---
Originally posted August 8, 2020.
OHIO
Grandma Library's favorite joke is what is round at both ends and high in the middle?  O- HI – O
Reading List: EPIC Ohio
Math: The United States Census has several fun math activities.  Try this one and compare our state with Ohio. https://www.census.gov/programs-surveys/sis/activities/math/comparing-my-state.html
Science:
Coming up Next Friday.  You can join the Center Of Science & Industry for a Camp-Out.
Where: The Camp-Out is 100% virtual!
When: Friday, August 14. The program begins at 7:30 and the fun should last until around 9.
How to Join: RSVP today and we will send you your field guide and instructions before the program.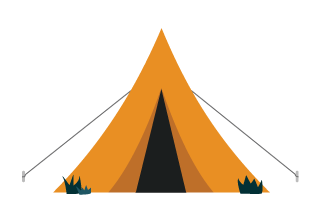 Let's Camp-Out the COSI way! We're mixing up the fun of our traditional COSI Camp-In to bring you a new virtual experience – COSI Camp-Out!
This digital program is fun for all ages and will feature hands on science and activities, special guests, music, and even a dance party! COSI Camp-Out brings the best parts of camp to you in a way that only COSI can!
4. History:https://www.ohiohistory.org/learn/education-and-outreach/learn-at-home
This page is great because it lets you choose your own grade level.  Learn about the history of Ohio and learn right from home.
5. Writing:
Interest in black comic book characters is exploding thanks to the hugely successful Marvel film Black Panther. Behind the Mask: Black Power in Comics  at the National Afro-American Museum and Cultural Center, explores the painful and triumphant history of African Americans in comic books.
Behind the Mask: Black Power in Comics delves into the history of black comic book characters. In the past, black characters were rarely featured as heroes. It was far more common to see the "helpless" sidekick or supporting character written by white creative teams. Black comic book creators are now emerging to establishing superheroes of their own, reflecting a truer self-identity and cultural pride.
https://www.ohiohistory.org/visit/museum-and-site-locator/national-afro-american-museum
Draw and write a comic telling your story of the last few months.   Either regarding to your story of corona, or your reflections of Black Lives Matter.
6. Art: Draw your comic to go along with your writing assignment in #5
7. Book Pick: YA Book Pick   I love this book.  It is not perfect for middle schoolers, but high schoolers it would be a great read.  Parents you could open the pages to this book as well.
Little Fires Everywhere
In Shaker Heights, a placid, progressive suburb of Cleveland, everything is planned–from the layout of the winding roads, to the colors of the houses, to the successful lives its residents will go on to lead. And no one embodies this spirit more than Elena Richardson, whose guiding principle is playing by the rules.
Enter Mia Warren–an enigmatic artist and single mother–who arrives in this idyllic bubble with her teenaged daughter Pearl, and rents a house from the Richardsons. Soon Mia and Pearl become more than tenants: all four Richardson children are drawn to the mother-daughter pair. But Mia carries with her a mysterious past and a disregard for the status quo that threatens to upend this carefully ordered community.
When old family friends of the Richardsons attempt to adopt a Chinese-American baby, a custody battle erupts that dramatically divides the town–and puts Mia and Elena on opposing sides. Suspicious of Mia and her motives, Elena is determined to uncover the secrets in Mia's past. But her obsession will come at unexpected and devastating costs.
Little Fires Everywhere explores the weight of secrets, the nature of art and identity, and the ferocious pull of motherhood–and the danger of believing that following the rules can avert disaster.
BY: Sherry Scheline