Today we read Through My Eyes by Ruby Bridges.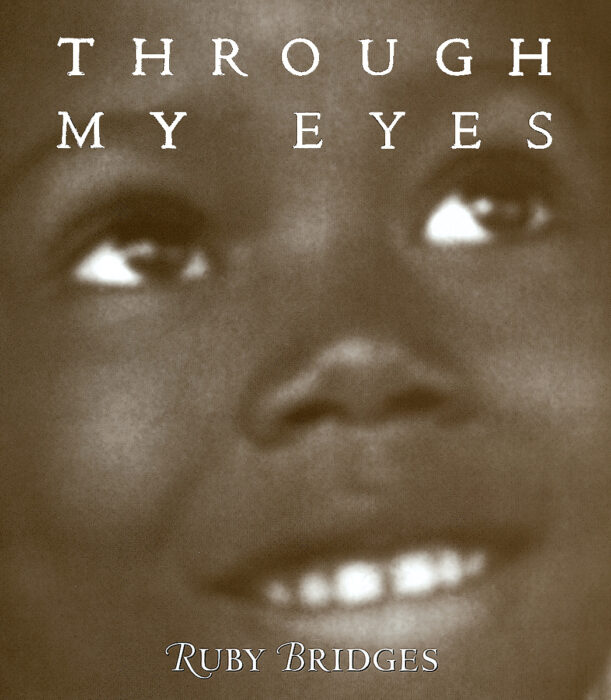 Ruby Bridges was born in Tylertown, Mississippi. Her family moved to Louisiana and it was there that she became the first African American child to attend William Frantz Elementary School.
An uncredited Department of Justice photographer took this photo of Ruby Bridges and four of the US Marshals who escorted her to and from school every single day to protect her from protestors.
For snack we had Mississippi pot roast and Mississippi mud pie.
---
Originally posted May 21, 2020.
Mississippi
Book List:   EPIC: Mississippi
Science: Mississippi Children's Museum has  GREAT series about Corona.  Children ask questions and get answers from a doctor. Take some time and watch one of the videos.  It is great to have your children discover some of the science of the virus.
3. Math
Mississippi has the highest percentage of children living in poverty.   The gathering of numbers for the Census are important to calculate statistics and their accuracy all over the country.  Mississippi Census
The Mississippi Census has created a coloring book that you can download. Mississippi Coloring
4. History:  Coronavirus has caused me to do a lot more online digital reading including periodicals. Mississippi History Magazine
5. Art: Story to Stage   
The Mississippi Children's Museum has a program called Story to Stage.  Grab your favorite book and turn it in to a play.  Perform it for your family.
6. Writing:  Combine 5 & 6 together today.  Find your favorite book and rewrite it into a script.  Your writing exercise is to write the script.
7. Book Pick:
"In 1955, white men in the Mississippi Delta lynched a fourteen-year-old from Chicago named Emmett Till. His murder was part of a wave of white terrorism in the wake of the 1954 Supreme Court decision that declared public school segregation unconstitutional. Only weeks later, Rosa Parks thought about young Emmett as she refused to move to the back of a city bus in Montgomery, Alabama. Five years later, Black students who called themselves "the Emmett Till generation" launched sit-in campaigns that turned the struggle for civil rights into a mass movement. Till's lynching became the most notorious hate crime in American history."
Reading non-fiction books on murder can be difficult.  I do believe it is important for Middle Schoolers / High Schoolers to understand the Civil Rights Movement and where it came from.  My Book Pick is A Wreath For Emmett Till.
Instagram LIVE:  Mississippi