Miss Sherry talked to the students about Little House on the Prairie. She talked about how Laura Ingalls Wilder lived in Iowa.  They lived in a town called BURRR Oak.  The Bur wasn't quite that dramatic, but this morning it was nearly -30 degrees outside when Miss Sherry arrived at work so BURRRRRR was needed!    Iowa was one of the only places Laura Ingalls Wilder did not write about.
Today we read Pioneer Sisters by Laura Ingalls Wilders and adapted by Melissa Peterson.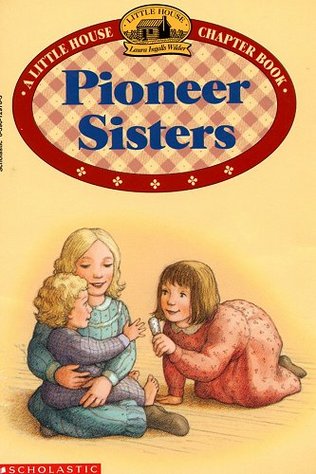 We also read 10 Ways to Hear Snow by Cathy Camper.
For snack we had corn and Nature Valley granola bars.
---
Originally posted Apr 26, 2020.
Iowa
The Hawkeye State
Book List: EPIC Iowa
2. Art:  Blanden  Memorial Art Museum has some wonderful art education links.  From downloadable art packets to an awesome online story time.  Check out Blanden Education Online
3. History:  Laura Ingalls Wilder
"Nestled  in one of the most beautiful areas of northeast Iowa is the village of  Burr Oak. It was settled in 1851, laid out by Samuel Belding, and  platted in 1856. By the 1880 census, there were over 800 residents in  Burr Oak township and 200 living in the village. Beautiful groves of oak  trees surrounded the village, and Silver Creek wound its way through  the township. Two hundred, sometimes as many as three hundred, emigrant  wagons passed through Burr Oak each day. Today, Burr Oak remains an  unincorporated village of about 160 residents." Lauea Ingalls Wilder
Through the years the Ingalls / Wilder families called multiple places home.  Iowa was just a small time in the life of Laura Ingalls Wilder.
Research on a map the various places the Ingalls / Wilder's called home.
Burr Oak, Iowa: www.lauraingallswilder.us
DeSmet, South Dakota: www.discoverlaura.org
DeSmet, South Dakota: www.ingallshomestead.com
Independence, Kansas: www.littlehouseontheprairiemuseum.com
Keystone, South Dakota: www.keystonehistory.com
Malone, New York: www.almanzowilderfarm.com
Mansfield, Missouri: www.lauraingallswilderhome.com
Pepin, Wisconsin: www.lauraingallspepin.com
Spring Valley, Minnesota: www.springvalleymnmuseum.org
Walnut Grove, Minnesota: www.walnutgrove.org
4. Science: Agriculture  Iowa is known for corn. In addition to corn they also raise numerous other crops.  Agriculture Every Day is a 4H program that is currently offered for free. Iowa State University Extension
5. Math:
Quarantine is the perfect time to learn a new hobby.  Why not pick up juggling?  We have several books at the library you can check out.  This video from Iowa State University talks about the mathematics of juggling.
6. Writing:  It is really important for kids to write in addition to reading.  Iowa Reading Research has put together some great writing prompts for each age group.  Home Literacy
7. Book Pick:  Dewey
There is an adorable children's book about a small town library cat named Dewey.  It is also a book perfect for my YA Book Pick fro Iowa.
Vicki Myron was a single mother who had survived the loss of her family farm and an alcoholic husband. But her biggest challenge as the new head librarian in Spencer, Iowa, was to raise the spirits of a small, out-of-the-way town mired deep in the farm crisis of the 1980s. Then, on the coldest morning of the year, Vicki found a tiny, bedraggled kitten almost frozen to death in the night drop box, and her life—and the town of Spencer—was never the same. Dewey, as the townspeople named the kitten, grew into a strutting, affable library cat whose antics kept patrons in stitches, and whose sixth sense about those in need created hundreds of deep and loving friendships. As his fame grew, people drove hundreds of miles to meet Dewey, and he even ended up in a hit television documentary…in Japan! Through it all, Dewey remained a loyal companion, a beacon of hope not just for Vicki Myron, but for the entire town of Spencer as it slowly, steadily pulled itself up from the worst financial crisis in its long history.
Read Dewey and then send Miss Sherry a note telling her what kind of pets you think we should have at our Library.