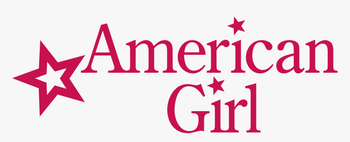 You may notice when coming in to the Library the dolls are no longer in the children's room.   We still have them and they are still available for check out.  We are just putting in to practice some easy tactics that can help keep the dolls and the clothes safe, clean and last for 100's of check-outs.
We have created a Google File with the doll information as well as contents, etc… to help you check to make certain you have all the pieces for return.
Luciana
2. Cecile
3.  Cascade (American Girl Like me #39)  We decided to name her Cascade.
( pictured is the new outfit for AG #39 Cascade is wearing the former outfit for Truly Me Dolls which is a pink shirt and gray skirt. )
Please see the Google Drive for her exact contents.
4. Willa
5. Bitty Baby
(Bitty Baby does not come with book/ or silver star)
Come in and check out the American Girl Dolls and a clothing box.  The Dolls are available to play with here at the Library or you can take them home.  They now need to be checked out from a librarian. Checking them out will help keep them clean and safer from the Corona Virus.  It will also help us keep them cleaned up.  We also have several clothing boxes available and you can view the contents on the Google Drive.
Thank-you for helping us make this change.  We hope it will make it a cleaner and safer Library.